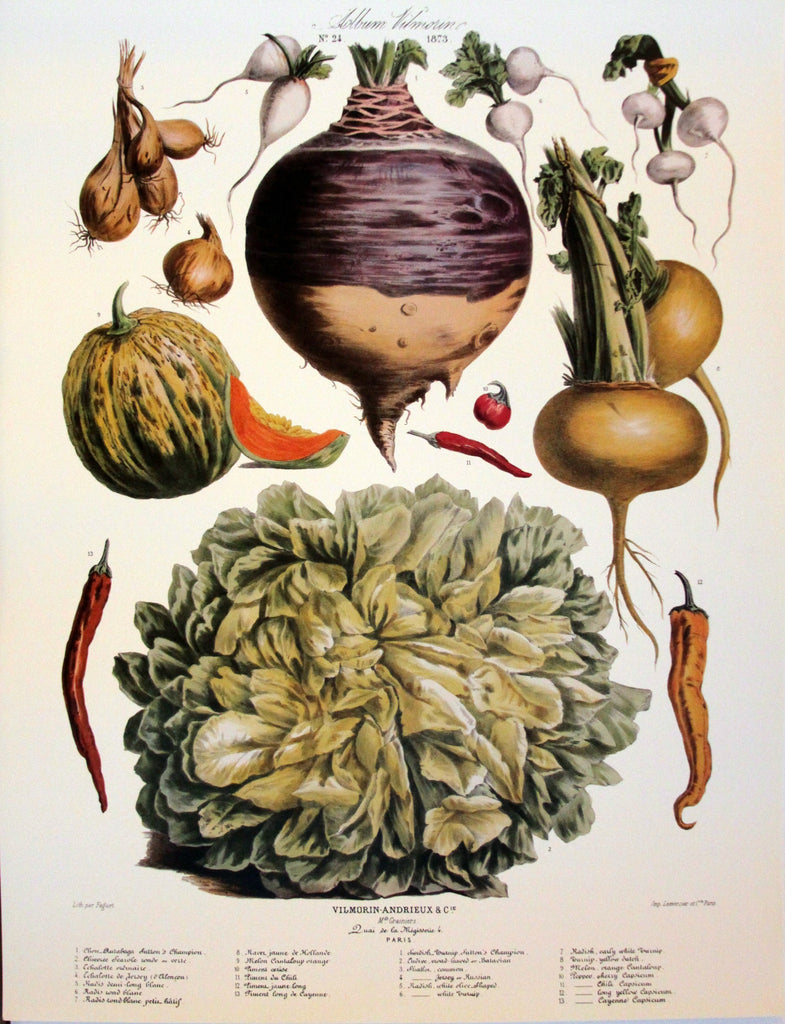 The Vegetable Garden (AV24)
THE VEGETABLE GARDEN
The original Vegetable Garden lithographs were published in a series during the period of 1850 – 1884 by a French seed firm as a promotion of the availability of their variations of garden vegetable stock.
We have reproduced in full color, all thirty five of the lithographs which were issued between 1850 – 1884.
Framed in French country or contemporary lineal in restaurant or home kitchens, Vegetable Garden images are the perfect accent to any décor.
The Vegetable Garden:
                                         Image: 19.25 x 25"
                                         Paper: 19.25 x 25"