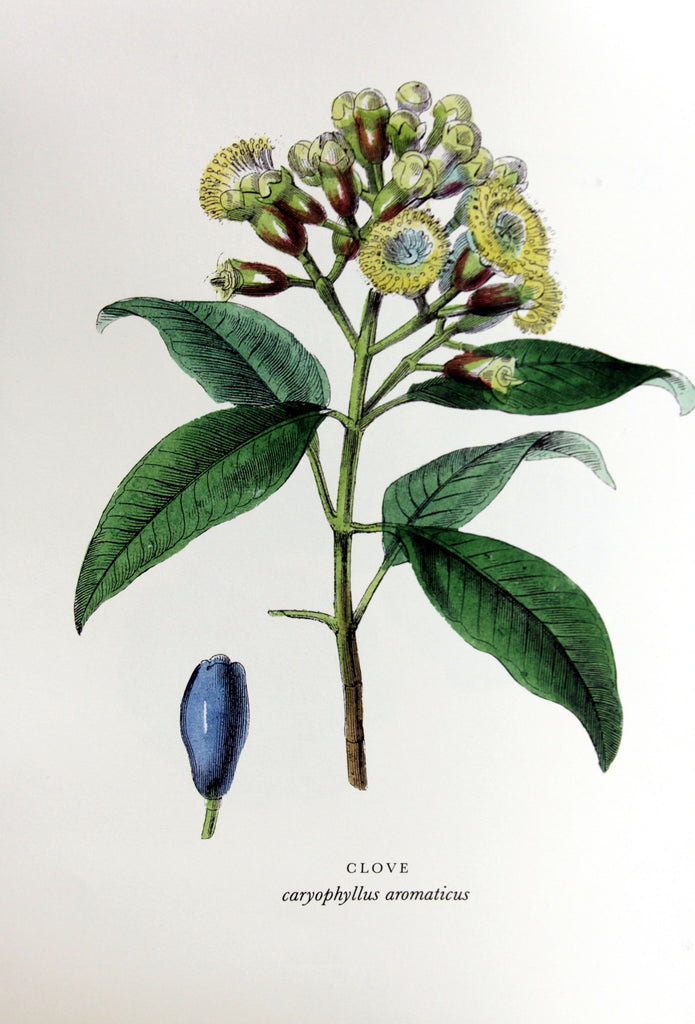 Spices - Clove
FRUITS, VEGETABLES AND SPICES
Nothing seems to enhance a dining room or kitchen like food related prints. We have put together one of the best collections available.
Summer Harvest and Spices have been reproduces from late 19th century school texts. Although the artists were not identified, their works remain as vivid and enjoyable as they were almost 100 years ago.
Fruits in Urns are reproductions from a series of French decoupages done in the 1880's. They are available with two prints on a sheet to allow framing as a larger unit or as pairs.
Pineapples are two unusual examples from George Brookshaw's Pomona Britannica published in 1812.
Spices:                           Image: 9.5 x 13"
                                      Paper: 13.5 x 17"