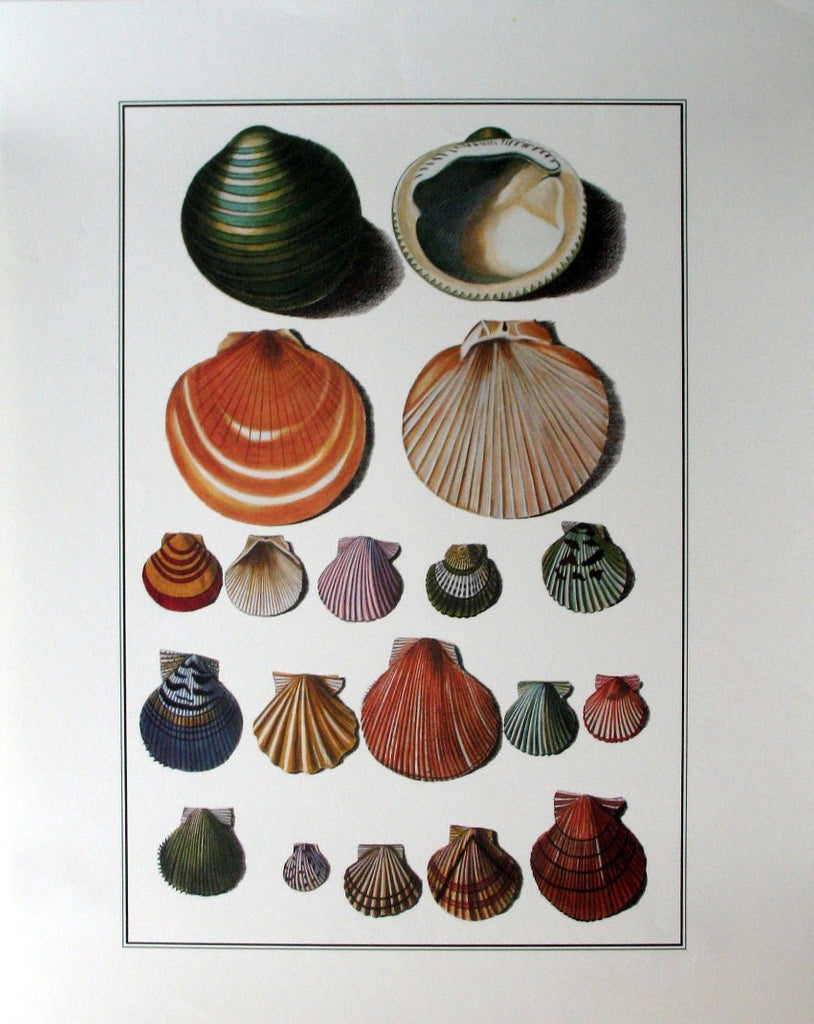 Shells (338)
OCEAN BOUNTY
Anyone who has walked an ocean beach constantly watches the sand for unusual shells that the tide casts ashore. In 1742, the Italian engraver, Pazzi, published a comprehensive volume of all known shells. Our Shell collection reproduced four of his best plates. They are available in two sizes for use in larger or smaller rooms.
Aside from "opening the door" to Japan in 1852, one of the more important tasks that were assigned to Commodore Perry was to explore and report on his discoveries of the China Seaa and its environs.
In 1856 Congress ordered the printing of that report. Filled with hundreds if illustrations, the multiple volume set was instant success with the public.
We have reproduced in full color six of the hand colored Japanese Fishes images that appeared in the publication. They make a handsome set in any restaurant or home setting.
Shells:
                    Image: 14 x 21"            or      9.25 x 14"
                    Paper: 19.25"               or      13.5 x 17"