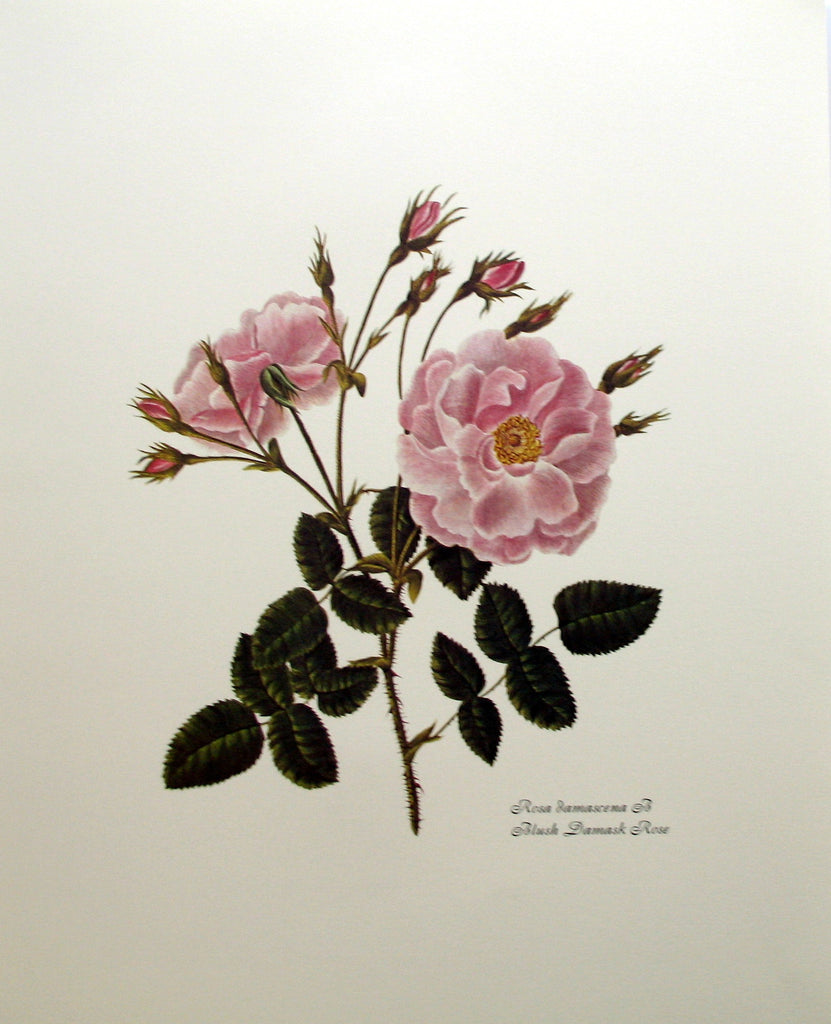 Rosa Damascena
From July 1796 through the end of 1798 Mary Lawrence produced the first portfolio dedicated to Rose studies.
"A Collections of Roses from Nature" established her reputation as one of the finest painters of the Queen of Flowers. At the time of its original publication, roses were beginning to take an important place in English gardens and the popularity of her work was enormous.
We have chosen 12 of the most popular plates to reproduce in full color offset.
From the collection - A Dozen Roses by Mary Lawrence:
Image: 8 x 11"
Paper: 13.5 x 17"