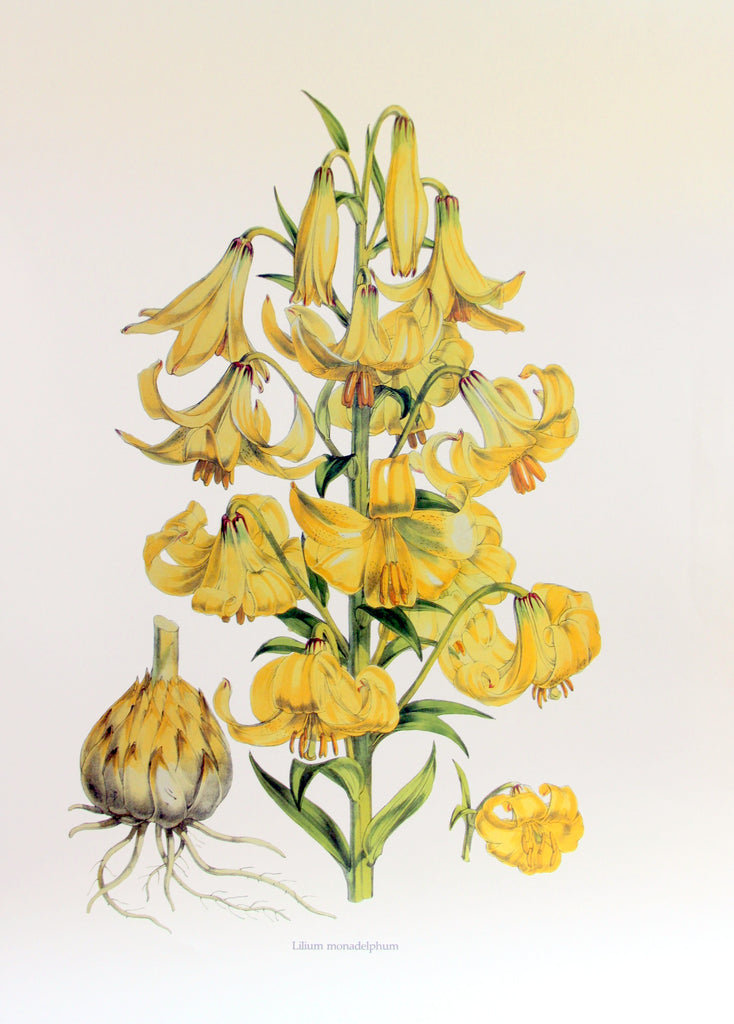 Lilium monadelphum, by H. J. Elwes
THE VICTORIAN ERA

H. J. Elwes (1846-1922), a widely traveled naturalist explorer who first became interested in lilies on a trip to the Himalayas.

His folio, "A Monograph of the Genus Lilium" was issued on several stages between 1877 and 1880. The plates were drawn by H. J. Elwes, Lilian Snelling and Margaret Stones. H. J. Elwes wrote the text which included all known lilies at that time.

The original folios were primarily hand colored lithographs combined with several chromolithograph plates. We have chosen to reproduce 12 Lilies providing a range of colors which will enhance any décor.

The Eight Victorian Flowers by Paul Jerand (circa 1880) of London that we have reproduced in full color, reflect the detailed bordering that was indicative of Victorian tastes.
These small images are perfect for home decors today as they were 100 years ago.
Elwes Lilies:                  Image: 14 x 20"      Paper: 19.25 x 25"