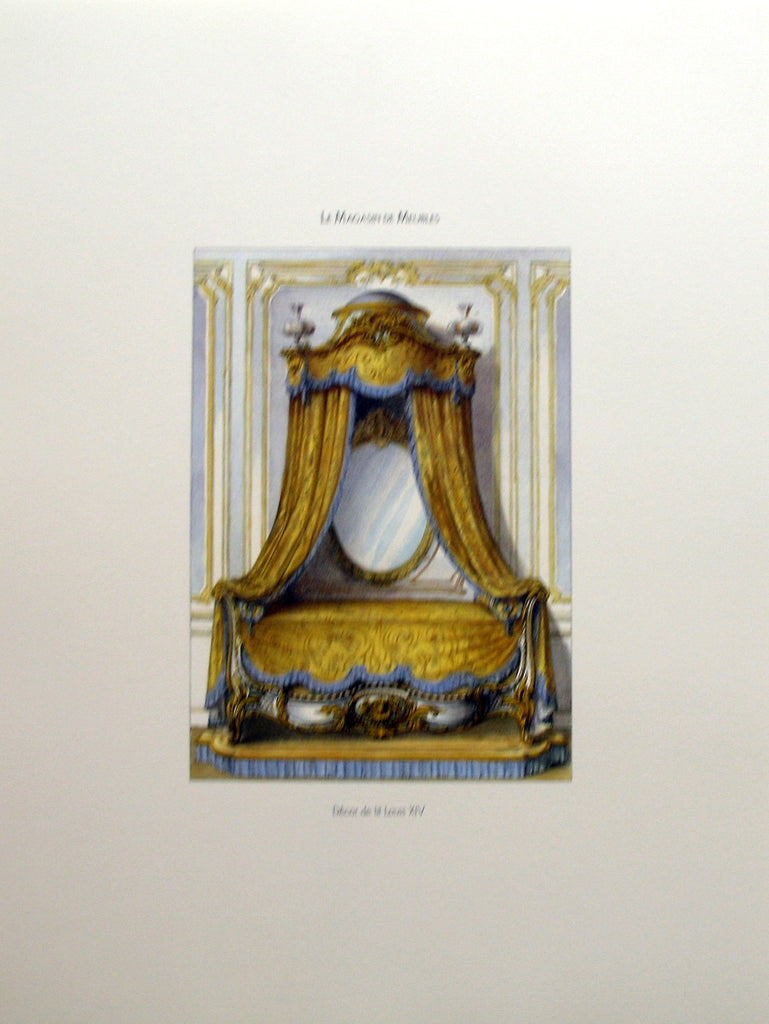 Interiors (314) - Bed III
DECORATIVE OBJECTS
Accessories are the key to a perfect room décor. They not only set the mood, but define the owner. Our collection of decorative objects comes from a wide assortment of sources. Each and every one of the images we have reproduced has been selected with care and with an eye toward its uniqueness. With the choice of the proper frame, this collection will enhance any home.
Both our Frech Porcelaine and Oriental Pocelaine come from 19th century lithographic catalogs. While the French Porcelaine was a catalog of items intended for sale, the Oriental Porcelaine book was a catalog of ancient Japanese and Chinese ceramic art.
Interiors have been reproduced from some of the most fashionable Parisian furnishing establishments of the late 1800's. The original lithographs were rich in color and decorating ideas.
Interiors:
Image: 7 x 10"                                 Paper: 12 x 15"