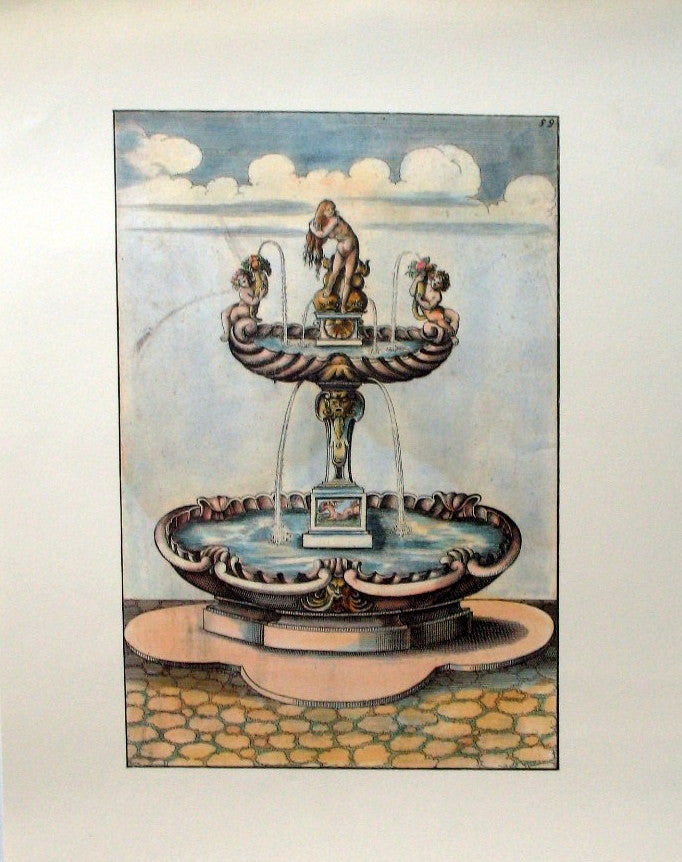 Fountains (546)
ANTIQUITIES
The technological improvement of engraving and printing resulted in a growing demand for books of subjects that had once been reserved for scholars.
The study of antiquities found a growing audience. Readers who looked for records of the past in order to measure the progress of the present. The English fascination with the ancient Italians was evident in a volume published in 1773 in which we have reproduced four of the charming Cherubs found here.
Henry Moses (1782 – 1870) was one of the foremost English engravers. He was renowned for his accuracy in engraving the works of the greatest artists of his time. He also published a volume of black and white antique vases (later hand colored) from a private collection, Grecian Urns, which we have reproduced in color.
Joannes Giardini in 1750 published one of the earliest books devoted to the art of the silversmith. Objects of Silver are reproduced from hand colored engravings from this wonderful collection.
From some of the oldest prints in our collection, Fountains were hand colored and reproduced. First published in a volume in Nuremberg in 1664, they are among our most historically interesting prints.
Fountains:
Image: 7 x 10"           Paper: 11 x 14"