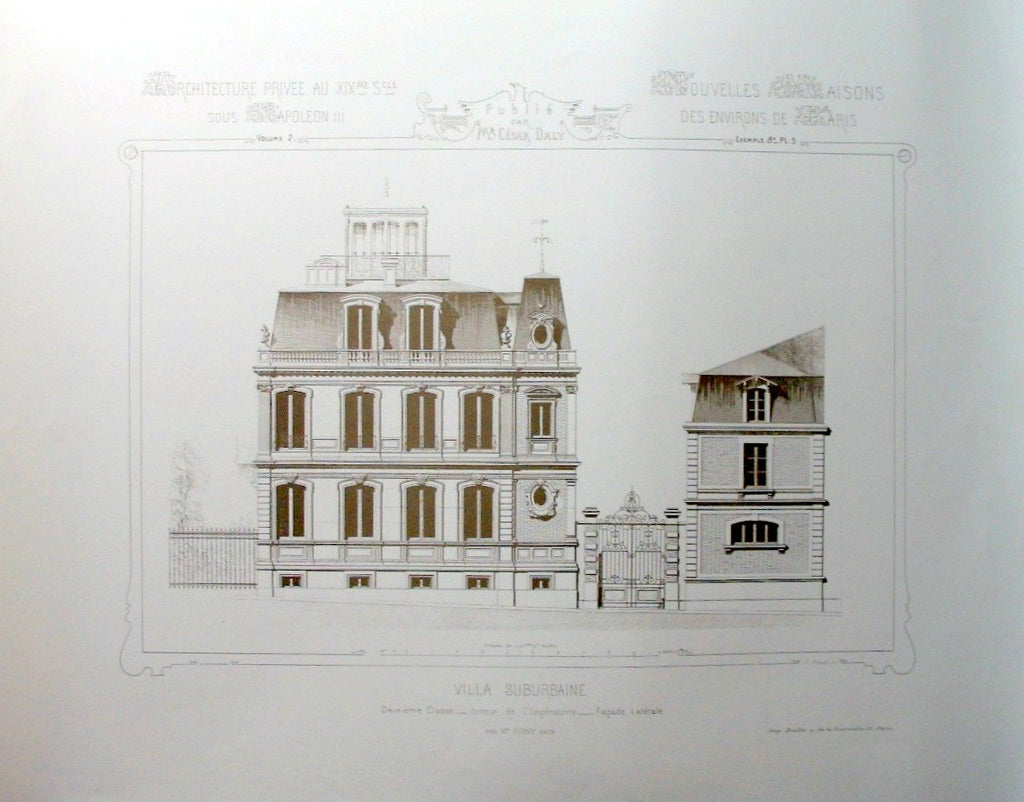 Architecture & Nouvelle Maisons (241) - Villa Suburbaine
ARCHITECTURALS
 Our collection of architectural images is gathered from many of the finest sources of the 18th and 19th centuries. Architectural Details have been reproduced from a volume published in 1795 in London. It was one of the most comprehensive volumes on architecture ever published.
Architecture & Nouvelles Maisons are reproduced from various sources. They not only served as records and studies of public buildings and homes, but as "wish books" of houses in Paris and its surroundings. Nouvelle Maisons are available in two sizes for use in large or small powder rooms.
Black and white architectural prints are unique in their ability to enhance almost any décor. They may be framed formally with French style matting or with a modern lineal profile.
Nouvelles Maisons:    
                                     Image: 18.5 x 23"  or  9.5 x 11"      
                                     Paper: 23 x 29"     or  10 x 19"