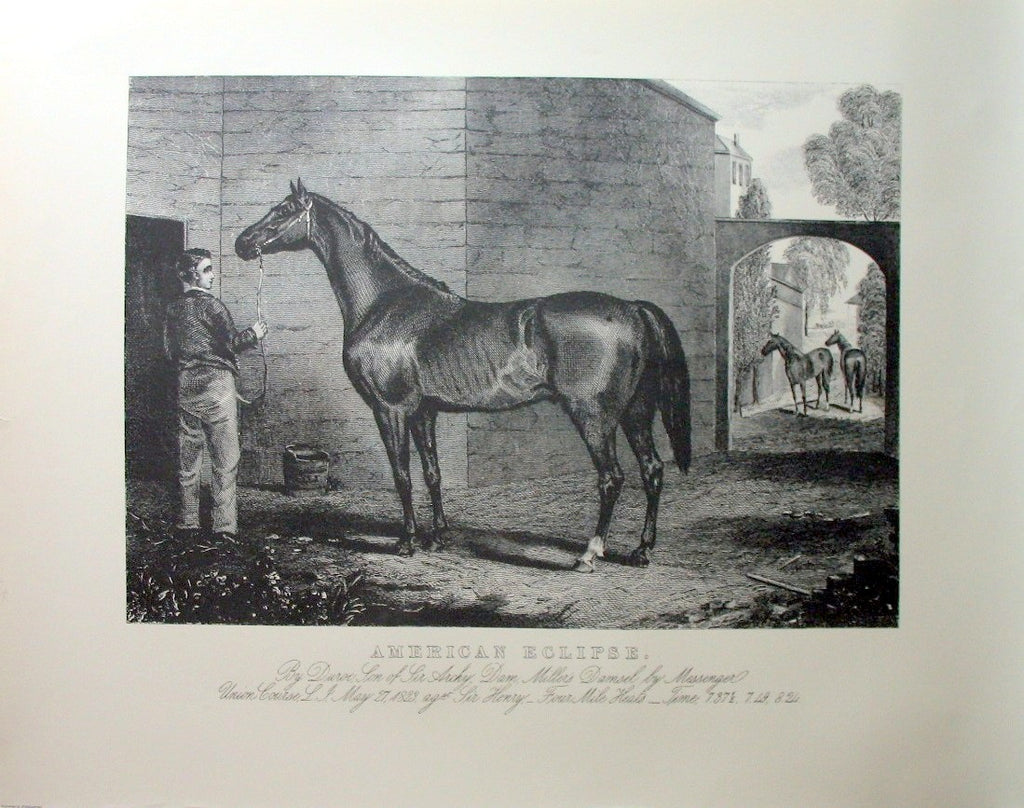 American Horses - American Eclipse
AMERICAN HORSES
Although the casino has replaced horse racing as the most popular form of gambling, for many of us, the horse remains the most noble animal of all.
In 1857, America's most famous sportswriter, Henry William Herbert, published a two volume book of horsemanship in the United States. This comprehensive work which traced the entire bloodline of champion horses contained beautiful and accurate steel engravings of the subjects.
We have reproduced in black and white, eight of the most famous American Horses of the time. Many of their future seed are still racing on the turf.
With a traditional Americana frame, these prints are a fantastic addition to den or clubroom.
American Horses:
Image: 17 x 22"
Paper: 23 x 29"