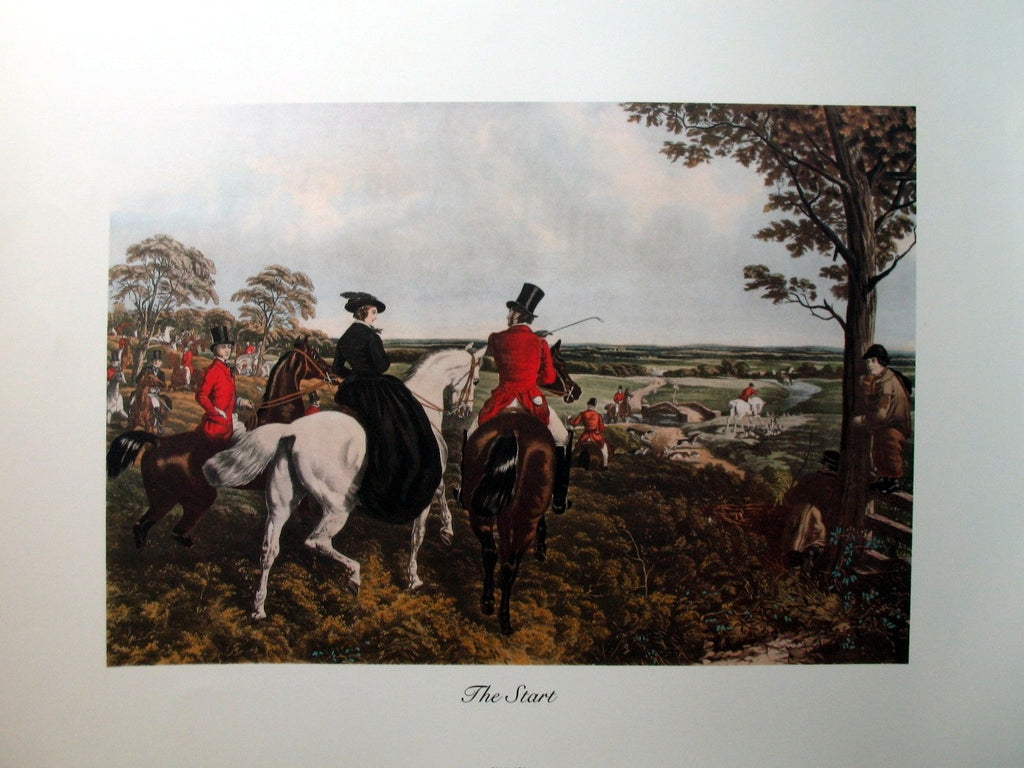 Ladies at the Hunt - The Start
HUNTS
During the mid to late 1800's, fox hunting was at its height in England. Sporting artists such as Herring and Heberte found many patrons for their fashionable works.
John F. Herring (1795 – 1865) was considered the dean of artists both of race horses and hunts. His prints were in wide demand. Our series of Ladies at the Hunt captures one of his more unusual subjects. Watching our heroine balanced side saddle while leaping obstacles in the print title The Run, leaves us in awe and admiration.
E.B. Herberte was a Birmingham artist born about 1835. His early artistic years were influenced by sporting artists such as John F. Herring and John Widdas. He usually painted in series of four. We have reproduced a series of
 Herberte
Hunts from one of his finest examples.
Ladies at the Hunt:
Image: 14.25 x 19"                Paper: 19.25 x 25"