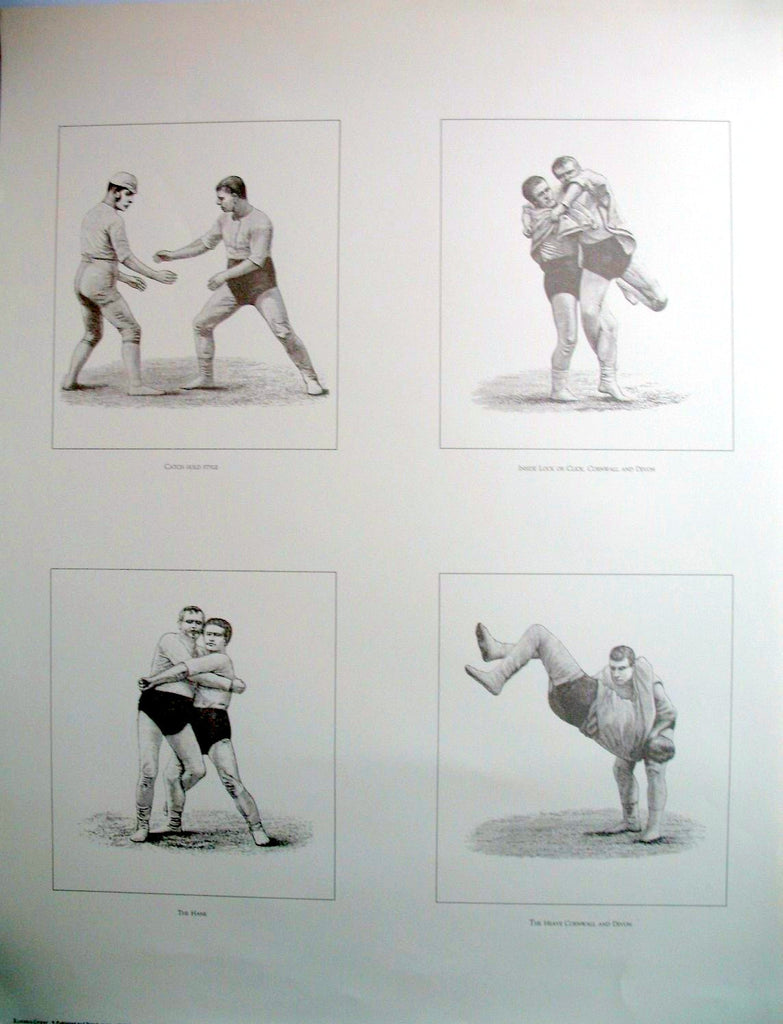 Gentlemen's Sports - Wrestling
SPORTNG LIFE
The 19th century ushered in a growing middle class in America with available leisure time and interest in many outdoor sports that previously had been the privilege of the wealthy.
Outdoor Sports is a collection taken from various news weeklies of the 1800's, such as Harper's Weekly, and hand colored for our series of reproductions.
Gentlemen's Sports are illustrations of boxing, wrestling and fencing, taken from a 1889 volume on the subjects. Cut apart and framed individually they make a wonderful grouping.
Antiquated Golf are popular with our golfing clients for home or the club. Reproduced from various paintings, they present an interesting view point on the development of the game.
Each print is a perfect accessory for the den, bar, or office.
Gentlemen's Sports:
Image: 17 x 20"            Paper: 20 x 26"