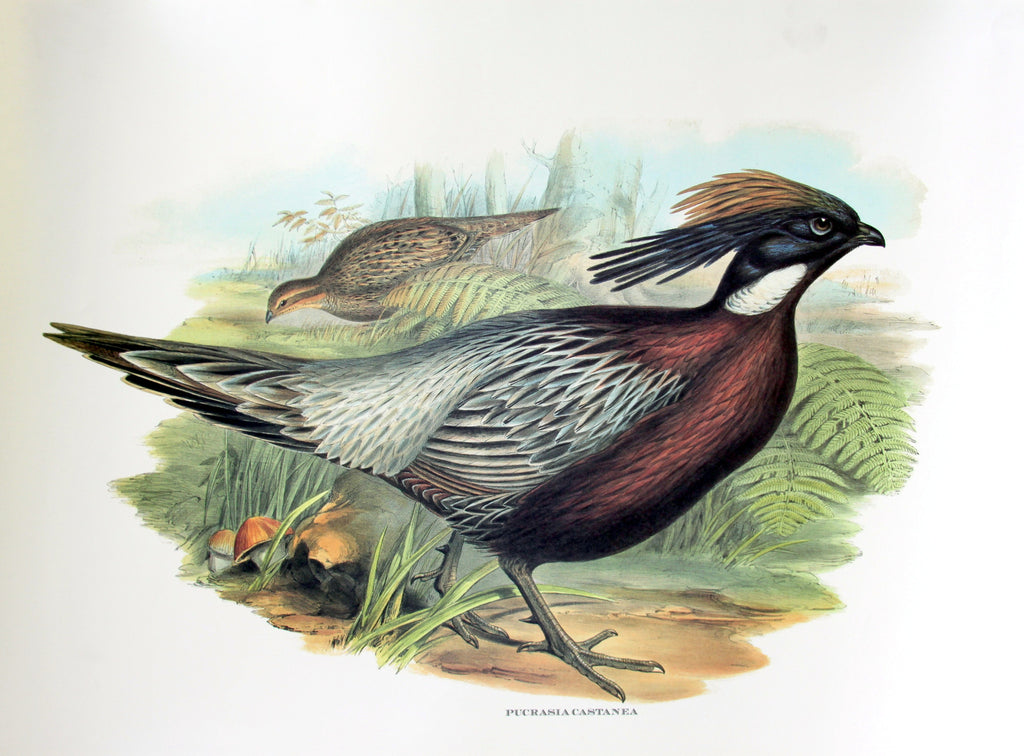 Pheasants - Pucrasia Castanea
BIRDS
Perhaps no other wonder has dominated the fields of art and science as much as birds. Captivated by their flight and plumage, artists have been fascinated by the subject for centuries.
Pheasants have been favorite subjects for artists and hunters alike. These large, colorful birds are a delight in the field or captured in a print. Our large format reproductions are from one of the most famous aviary artists, G. Gould.
British Song Birds, published in 1842, contained illustrations of the male and female and their nest. Each of our six reproductions contains both the birds and the nest, making a charming miniature.
In keeping with our tradition to publish the "unusual", Pouter Pigeons fits the bill. The English, being great fanciers if pigeons and fascinated with selective breeding, developed a now extinct strain of these birds. The original oils were painted in the mid 1800's.
Parakeets & Love Birds returns us to a more traditional subject. The Victorians fascination with parakeets and flowers as expressions of affection made the original volume of "Parrots in Captivity" a very popular book when published in 1880.
Pheasants:
Image: 14 x 20                       Paper: 19.25 x 25"